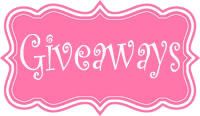 I have another great review and giveaway for you ! Are you ready? Here it is!!!!
Onlybandanas.com
has offered my readers a great giveaway! But first, I go to do a review. Yea Me!!!
It came at the perfect time too! We just got Hubby a Volkswagen Beetle with a convertible top. My hair is just a mess when I ride with him. I normally make him keep the top up, but with my new bandanas I don't have the messy hair problem.
I got to choose some bandanas to review and here are the ones I got!
This one is the White Narow Paisley Headband Bandana. I just love it because it is so easy to use. It is a headband for goodness sakes. How much easier could that be. They come in a lot of colors, but I chose white because it would go with anything.
Its called the Wavy Bandana. I just couldn't resist the pattern and colors. It is 100% Cotton and 22 inches Square. Made in the U.S.A. I love it. I can see this as being used a good bit. I can fold it different ways and it's big enough to cover almost all my hair when I need it to. They also have solid bandanas as well as Tit Dye Bandanna, and Flag Bandanas.
Onlybandanas.com has offered one of my readers a free $15 e-card for their site!
Visit
http://www.onlybandanas.com/
and let me know which item you would love to have. You MUST put your email in each comment or I can not get in touch with you if you win!
Extra Entries
1. Follow my blog through Google Friend Connect (5 extra entries)!
2. Follow me on
Twitter
(3 extra entries)!
3. Tweet the following once a day for 1 extra entry!
RT #WIN a $15 Gift Card to onlybandanas.com #giveaway from @savingmomsanity at
http://tiny.cc/glpab
4. Join their Google Friend Connect:
http://www.onlybandanas.com/blog
Go to Click "Join This Site" in the Google Friend Connect box
5. Subscribe to them on Stumble Upon
http://www.stumbleupon.com/stumbler/onlybandanas
6. Follow them on twitter: Click
http://twitter.com/onlybandanas
7. Subscribe to their Blog feed
http://feeds.feedburner.com/onlybandanascom
8. Fan them on Facebook h
ttp://www.facebook.com/bandannas
9. Subscribe to them on You Tube
http://www.youtube.com/onlybandanas
Giveaway will end 4/28 at 11:59 pm. The winner will have 48 hours to get back in touch with me after the winning email has been sent or another winner will be chosen. I do check to see if all the rules are followed! If any rule is not followed you may be disqualified. I was given the above mentioned bandanas to review! Good Luck everyone!