Meet Me On Monday is hosted by Java over at
Never Growing Old
. She asked the following questions and we all answerer them. This lets us all learn a little more about the people behind the blogs we all love.
Here are today's questions.
1. What is your favorite kind of fudge? I didn't know that they have a lot of different kinds of fudge. As far as fudge is concerned, I like it in something. Like brownies, cake, candy, and so on. I'm just not that big of a fudge fan on it's own.
2. Is there snow outside your window? No. I'm in South Louisiana and it is currently 50 degrees right now.
This really is my kitchen window!
3. What is your favorite meal of the day? I'm not sure. I'm not a big breakfast person, but I do LOVE breakfast for dinner. I like lunch, but it is more of a grab and go thing. A lot of time it's just a pb&j. Dinner, or Supper as we call it here, is the big meal for us. I make something and we all sit down and eat together. I guess it would be Dinner.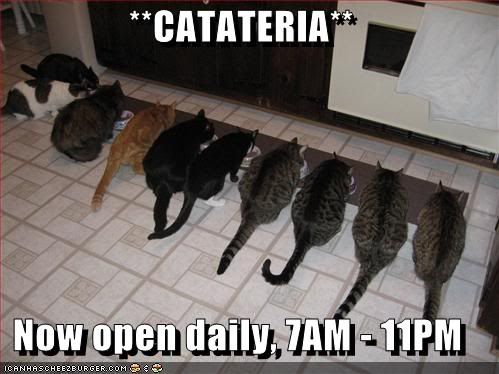 4. Do you text on your cell phone? I never really did that much until about 2 years ago. I can't always call Hubby at work, but I can text him and he can get back to me when he can. I also found out that some people are better to text. If you call them with a simple question, you will be on the phone with them for an hour.
5. Waffles or pancakes? I don't get them very often, but I love waffles. At one time I wanted a waffle maker, but then realized I would be making a lot of waffles and would get so fat. LOL! So I never got one. I like waffles because you can get them a little crunchy and they hold the butter so well! mmmmmmmmm Now I want one!